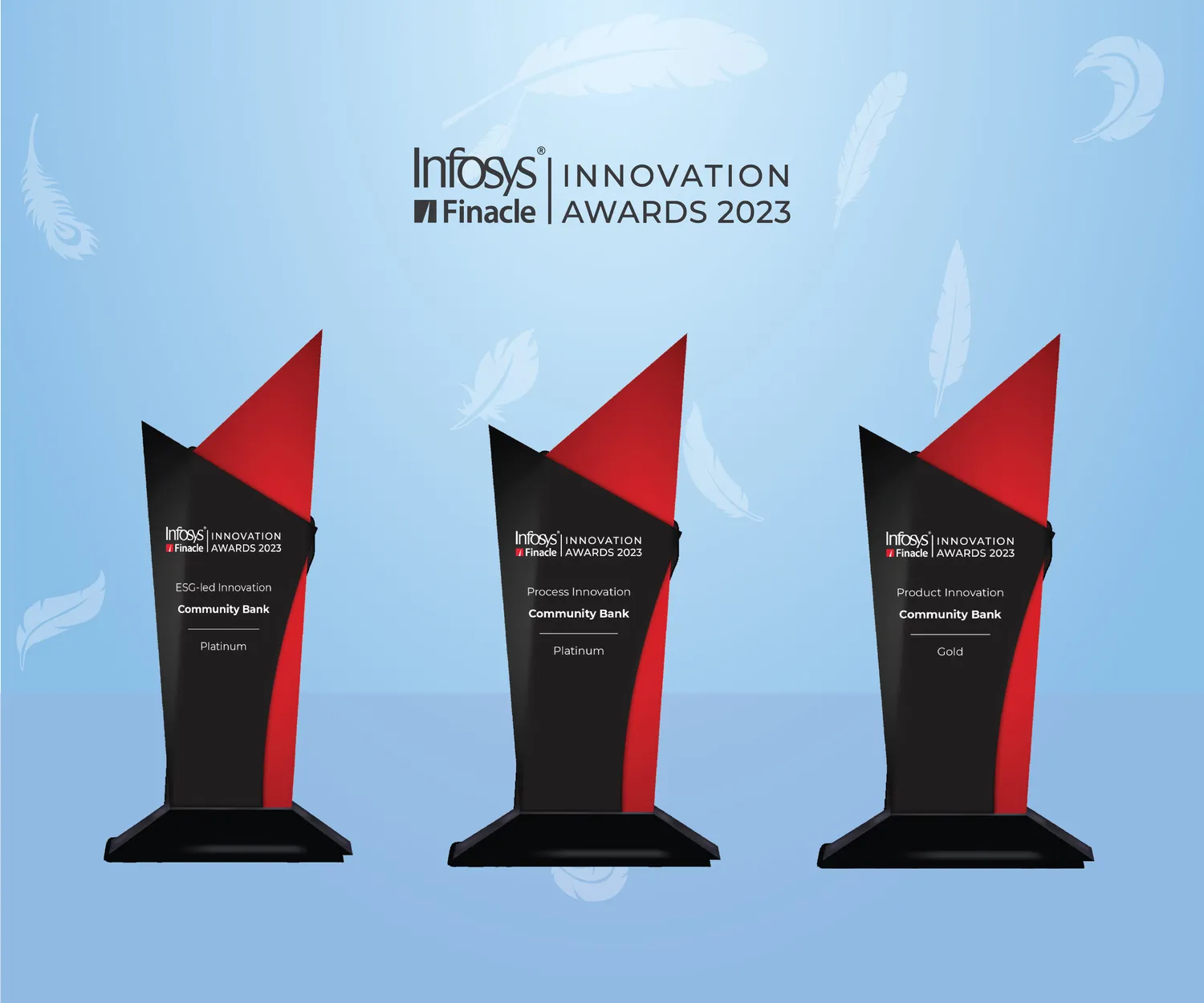 June 7, 2023
Community Bank wins INFOSYS-Finacle Innovation Award for the third time in a row
Dhaka, 06 June, 2023; Community Bank Bangladesh has won the prestigious INFOSYS-Finacle Innovation Award in three different categories. The bank's 'Process Optimization & Innovations' and 'Sustainable Finance with Open Banking Ecosystem' initiatives won the Platinum Award while 'Banking the Community' initiative won the Gold Award.
Such recognition is a rare fit for any local bank by a globally acclaimed consulting and IT services company that has been rating transformation and innovation in the financial industry across the Globe since 1981. Through an exemplary note of applaud to Community Bank, INFOSYS says, "This truly exemplifies the unwavering dedication of your bank to 'Inspire Better Banking' with innovative strategies to differentiate itself and create unparalleled value for your customers, employees, investors, and the wider community".
Expressing his opinion on achieving the recognition, Mr. Masihul Huq Chowdhury, Managing Director and CEO, Community Bank said, "We're really delighted to have been recognized for the third consecutive times by a globally reputed body like Infosys. It proves that we have maintained a remarkable consistency in driving transformation and innovation across our product portfolio. We dedicate this achievement to our valued customers, stakeholders, regulators who have supported us all the way through.
In 2021, the bank was declared as the winner of Infosys-Finacle Innovation Awards in the below aspects:
1) Channel Innovation for Financial Inclusion Leveraging Technology;
2) COVID Response Innovation for Innovative Banking during the Pandemic and
3) Ecosystem-led Innovation for Customer Service Anytime Anywhere.
It is worthwhile to mention that in 2020, the bank received the Infosys-Finacle Innovation Awards for the first time in the 'Transformation Excellence' category for achieving Digital Transformation in just 48 days.